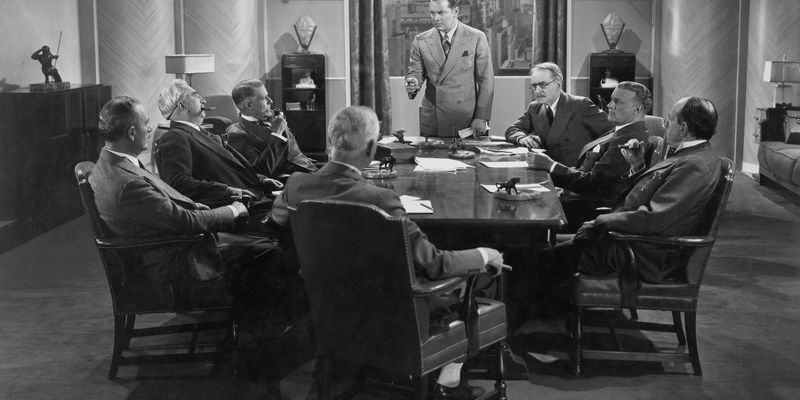 News from PhocusWire
How does the saying go, "what gets measured gets done"? What this means is that the act of measuring can help us reach our desired outcomes.
If the travel industry's goal is to achieve diversity and it's known that people have a tendency to recruit in their own likeness (see Harver and HBR, for example), then setting diversity targets and measuring our performance against them is a sensible and important metric.
In a world where most senior managers, executives, board directors and members are still predominantly white men, I believe, targets have a part to play.
As the co-founder of Clink Hostels and as a woman, what I find enticing is that board/senior management diversity is not only fair, but it also leads to profitability. According to a McKinsey & Company paper from 2018, "companies in the top quartile for gender diversity on executive teams were 21% more likely to outperform on profitability and 27% more likely to have superior value creation."
Diversity on the team results in less 'group think' and more innovation.
Anne Dolan
Moreover, women are the driving force behind 70 ti 80% of all purchasing decisions, says Bridget Brennan in a 2015 Forbes article. As Brennan puts it: "If the consumer economy had a sex, it would be female."
To this I would add that women account for 54% of travel personnel worldwide. However, they make up less than 20% of general management roles and less than 8% of board positions in the industry. 
It begs the question: Why are women in leadership positions in the travel industry so rare?
Back in late-'90s, my sister and I had the opportunity to open a 170-bed backpackers' hostel in London and I fell in love with the travel industry, particularly the budget sector. To me, hostels represent a community in which we support one another; there is an equitable sense to it all – hostels make great cities affordable to people on all budgets. Likewise, I like to think that Clink, as a workplace, is also a community where opportunities are available to all.
So how can our industry do better? What can we do to push for more diversity and more roles for women in senior management teams and in the boardroom?
Although I'm not an academic expert in this field, I am very proud to say that at Clink we have a 50:50 ratio on our executive team and at a board level, and we proactively maintain it. I will share with you here how we do this and the benefits it brings to our business.
Challenge the status quo
At Clink, we actively seek gender equality when recruiting, and we did this even before we had a diversity and inclusion policy. When we see that a department is weighted heavily to one gender we stop and ask, "What can be done to balance this?" Importantly, we are aware that diversity thought leaders encourage recruiting based on potential rather than experience.
Another approach we've adopted is to encourage all our team members who are starting their career journey with us to seek out the executive team, who are there to coach, guide and mentor. We believe this contributes to women's empowerment, and with a team of 50:50 at the executive level, we also, I like to think, act as positive role models.
We're not afraid to question the status quo. Recently, our operations director pointed out that a company we were considering using as a supplier had only white men on its board. My response was to encourage our ops director, to ask the company about their diversity policy. I like to be honest with my peers in the hostel industry; when I know that their executive teams and boards remain predominantly male, I ask them what type of future they want to create and how they intend to get there given the productivity benefits from diversity.
Subscribe to our newsletter below
There is now a wealth of evidence demonstrating that "greater gender diversity makes companies more adaptable, more productive and more responsive to what their customers are telling them." At Clink we've learned that diversity on the team results in less "group think" and more innovation – we are the first hostel in Europe to introduce an end-to-end virtual check-in experience.
And, yes, being responsive to our customers' needs matters to us. Last year our CEO, Mark Fenelon, led the charge on a campaign called "Shut Up and Listen." After surveying our guests, we found that 86% of 18- to 39-year-old travelers believe companies should do more to challenge current social, political and environmental issues. We have become increasingly aware that our guests are watching and taking notice of companies who reflect their values, and this has inspired us start our journey to be the first hostel brand to achieve Certified B Corporation status.
We may not be perfect, but I can confidently say that at Clink we do very well on gender equality, and our experience and the lessons we've learned may be valuable to others.
That said, we still have a lot to improve on in terms of achieving diversity in relation to representing the BAME (Black, Asian and minority ethnic) and LGTBQ+ communities together with people with disabilities. Here again, I reiterate that targets can help. I know that a common response to this is to say, "You should employ someone on their own merit." Setting diversity targets, however, is not an obstacle to merit-based employment; rather, it challenges us to question the traditional hiring process and our unconscious biases. It's not about dismissing "merit" – quite the opposite. Targets can help widen the talent pool, allowing the industry to find talent and "merit" that it might otherwise have missed.
And If you don't agree with me, consider what the chair of the Castell Project, Peggy Berg, has to say about the future of the hospitality industry: "The companies that perform best in the new post-pandemic market will be companies with diverse leadership."
It is a win-win all round, a win for diversity and a win for sustainable profitability.
Anne Dolan – Clink October 14, 2021 at 01:32PM